6. Kerosene heaters and cookers
12. Electrical; generators
and power
Miles Stair's SURVIVAL
SHOP
Miles Stair's SURVIVAL
SHOP
WEB SOURCES OF SUPPLY
Updated August 28, 2016
To find a wick for a kerosene heater, visit my Wick Shop or send an e-mail to miles@milesstair.com. A list of kerosene heater wicks is also on this web site. An alphabetical list of kerosene heaters by model number - and the wicks that fit them - is available at my Wick Shop, with more wicks in stock for immediate delivery than anyone else.
St. Paul Mercantile stocks Butterfly multi-wick stoves, Butterfly #828 Pressure Lanterns and Butterfly 2412 Pressure Stoves. John at St. Paul is highly recommended.
~~~~~~~~~~~~~~~~~~~~~~~~~~~~~~~~~~~~~~~~~~~~~~~~~~~~~~~~~~
Kerosene lamp parts: Burners, collars, chimneys, shades and shade holders, globes and miscellaneous parts: http://www.oillampparts.com
~~~~~~~~~~~~~~~~~~~~~~~~~~~~~~~~~~~~~~~~~~~~~~~~~~~~~~~~~~
KEROSENE HEATERS
One problem in recommending sources of supply is that there really are few manufacturers of kerosene products, and they are often sold under different names. An Alpaca can also be labeled an American Wick, an International, or simply an AWCS. Toyotomi heaters can be called Toyostove, Toyotomi, Kero Sun, Toyoset, Zibro-Kamin and more. Toyotomi heaters are not currently being exported to North America. A Corona radiant can be called an Omni (but so can a Toyotomi convection!), among other labels. If a convection heater has a square base, it is probably a Corona. The Dyna Glo convection looks to be identical to the Kero World, with visible "feet" above the base plate, and is sold under many names and labels. Toyotomi convection heaters have a smooth, round base plate.
Regardless of name on the decal, all kerosene appliances have to list the country of origin. If it s Japan, then most likely it is a Toyotomi or Corona, but Sanyo and Panasonic used to manufacture kerosene heaters. If manufactured in Korea, then it is probably a Dyna Glo. "Heat Mate" radiants are made in China, but the "Heat Mate" omni directional tower style radiant is made in Japan - and named "Sengoku." Generally speaking, the best quality (and highest price) is Japanese made, except for the Sengoku, which can easily be avoided. In 2000 purchased my Heat Mate HMHR 1101 radiant heater for $99.95 from Fred Meyer s, a large general merchandise chain in the West - I use it daily in the winter.
Excellent kerosene heaters can be found on eBay. Read "Kerosene Heaters" to see which ones I consider the best.
Generally, you get what you can where it is available. I purchased my Toyotomi WC-105 type N through the catalogue at my local HWI Hardware store in 1999; HWI no longer lists that stove but does list the "Heat Mate" heaters. Sears sometimes sells Corona convection heaters on their web site, with shipping to local stores (you pick up there) at no extra charge.
Don t be afraid to ask your local hardware store owner if you can look at his catalogue and see what he can obtain. If you like what they have to offer, ask for a special price of cost plus 10% for prepaid orders. Since they aren't stocking the item they have no "flooring costs" involved and you would be fronting the money, why shouldn't you benefit with a reduced price? Copy down the name and number on the unit, then check the web to comparison shop for prices and availability, but be sure of what you are comparing. If you find it s a good deal, then buy locally and save yourself the shipping costs.
~~~~~~~~~~~~~~~~~~~~~~~~~~~~~~~~~~~~~~~~~~~~~~~~~~~~~~~
Manning Service (MSIWIX) is an old line company, in business for over 50 years, and extremely reliable. If you find an older kerosene heater needing parts, Manning Service is the place to go. Manning Service also sells Corona heaters, etc. www.msiwix.com
~~~~~~~~~~~~~~~~~~~~~~~~~~~~~~~~~~~~~~~~~~~~~~~~~~~~~~~~
The Heat Mate HMHR 1101 works very well indeed, and is very inexpensive...it is available through your local Ace Hardware store as Item no: 4029856. Heat Mate heaters are sometimes available for very good prices at www.northerntool.com .
~~~~~~~~~~~~~~~~~~~~~~~~~~~~~~~~~~~~~~~~~~~~~~~~~~~~~~~~~~~
Related subjects:
Kerosene Stoves, Lanterns and Ovens:
Kerosene heaters:
Kerosene, The Fuel, and Storage Tanks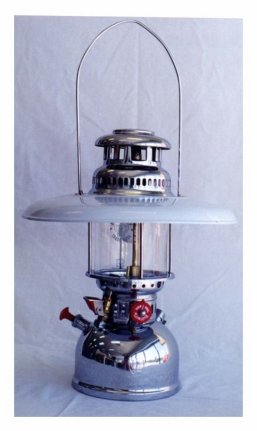 Butterfly 828 Pressure Lantern, $99.95 - click here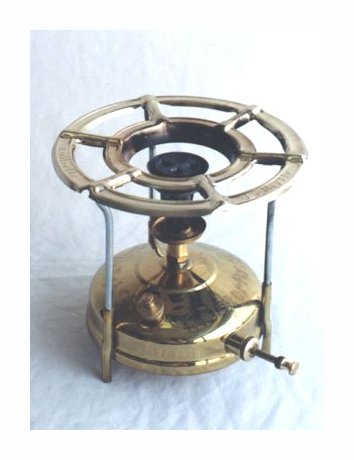 Butterfly #2412
Pressure Stove
$69.95 -click here