RODENT CONTROL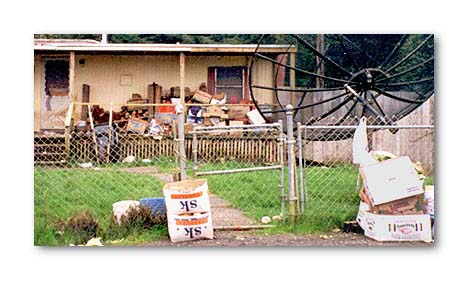 The amount of food and harborage available to rodents following a disaster will increase greatly; therefore, a sharp increase in the rodent population can be anticipated. Remember the hantavirus problems in the Southwest a few years ago caused by rodent droppings? Serious thought now plus action after any situation causing disruption will save lives.
In order to prevent the transmission of rodent borne diseases and to prevent the contamination and destruction of food supplies, it will be necessary to practice rodent control measures. Rodent control activities can be broken down into steps; as follows:


The protection of human food.
The removal of the rodents food supply.
The elimination of rat harborages.
The elimination of rodents by poisoning and trapping.
Food should be prepared and stored in buildings that are free from rodents and are rodent proof. Food should always be stored in rodent-proof containers such as metal cans or fruit jars. Food must never be left in the open over night. Food that has been contaminated by rodents should not be used.
REMOVAL OF THE RODENTS FOOD SUPPLY
Proper food storage and sanitary collection, storage, and disposal of garbage will eliminate a major source of rodents food supply.
ELIMINATION OF RAT HARBORAGES
Collection and disposal of refuse along with stacking boxes and lumber at least 18 inches off the ground will eliminate many rat harborages. Further elimination of rat harborages would be impractical, unless the rodent infestation became very serious.
POISONING OF RODENTS
When it becomes necessary to eradicate rodents by using poison baits, care must be exercised when selecting the type of poison to be used. Common " Bar Bait" is very effective and stores well if kept dry.
COMMON PRECAUTIONS WHEN USING RODENT BAITS
Protect other animals, and shield baits from the weather in bait boxes, pipes, or cans.
Note the location of all bait containers so that inspections can be made rapidly and consumed bait replaced. Bait consumption is generally high after initial placement, but lessens after 3 or 4 days.
Replace moldy, wet, caked, or insect infested baits with fresh ones.
If successive inspections show the bait undisturbed, move it to an area showing fresh rodent signs.
Use shallow bait containers fastened to floor surfaces, or of sufficient weight to prevent the rodents from overturning or dragging them to their burrows.
Do not handle dead rodents with unprotected hands: their fleas may easily jump to another warm surface (you).
USE OF MOUSE AND RAT TRAPS
Mouse and rat traps are very effective if used correctly. Perhaps the best bait to use on the trigger mechanism is stale peanut butter. Be careful, though, as mouse and rat traps tend to "disappear" over time, and they may not be replaceable. A large soup can works best, with the trap on the inside. Drill a hole on the back side of the trap, punch a hole through the back end of the can, then thread a strong string through the hole in the can and tie it to the trap. Leave enough slack in the string so the trap can be removed from the can for baiting and setting. Flatten the bottom front of the can to prevent it from rolling, then place it so that a rat or mouse can get in, but a cat or child cannot reach in easily.
When a rodent is caught in the trap, it cannot take away both the trap and the can, so your trap "lives" to see service another day.
------------------