SHARPENING CROSS CUT SAWS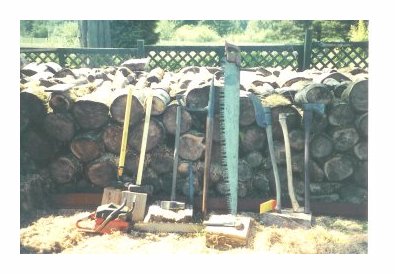 Sharpening the large teeth on cross cut saws means having the tools available, and that can be a problem. These tools have not been made for over half a century, but they can be found IF you know what they look like. Look around in "junque" shops or antique stores and you may well find these three simple tools! Click on the photos to enlarge.
I did my best to duplicate the instructions (below) that came with my file set for crosscut saws. The original page of instructions was ancient and not suitable for scanning. The result is very close to the illustration in my saw sharpening kit - a gift from my brother-in-law over 20 years ago - he found the kit in an antique shop.